Start every day off right with a helping of hash browns, please! Well, maybe just one.
Meet hash brown…with a side of hot sauce. He walks well but thinks he's a 100% Doberman when he sees other dogs. Very manageable on leash; he's a feisty guy who uses his voice. He has little dog syndrome and looks up at you to make sure you see that he's big and strong. Such a sweet guy who appreciates human attention.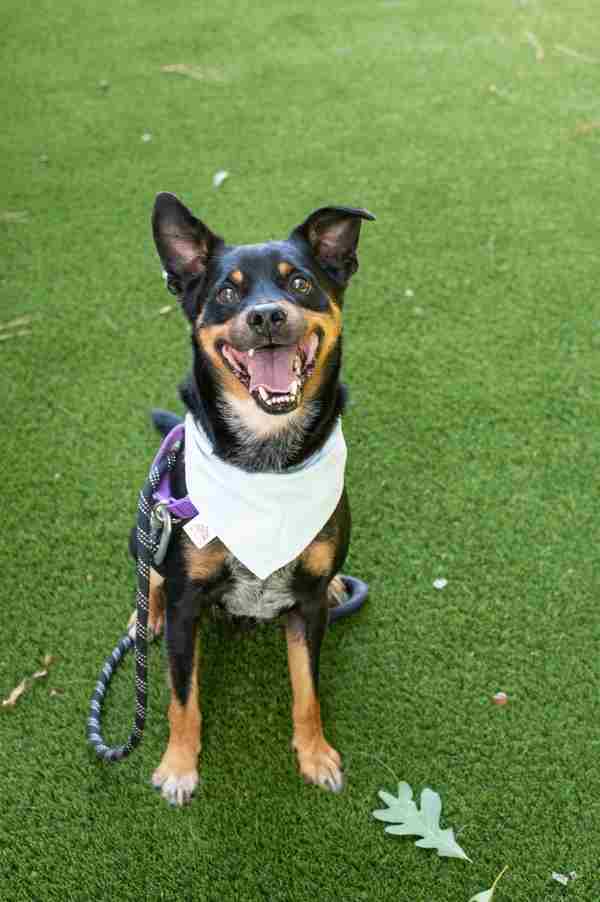 If you are feeling famished, nothing will invigorate you more than an encounter with hash brown. Volunteers call him "little gremlin". During his photo shoot, he enjoyed sitting for treats, running around the play yard, and repeating throughout the entire session.
He prefers to be the only dog in home, so he's perfect for that first-time dog owner!
If you're interested in learning more about Hash Brown, please reach out to our Volunteer Matchmakers at [email protected] with the subject line "Hash Brown #242073"
Hash Brown is up to date on vaccinations, flea/tick, and heartworm prevention, is microchipped, and will be neutered prior to going home. If you have cats, we recommend slow introductions over time. If you have children in your home, we recommend supervision between animals and children at all times.