Enjoy the food 
you've been missing with three days of fun!
When: May 21-23, 2021 from 
10 a.m. – 9 p.m. daily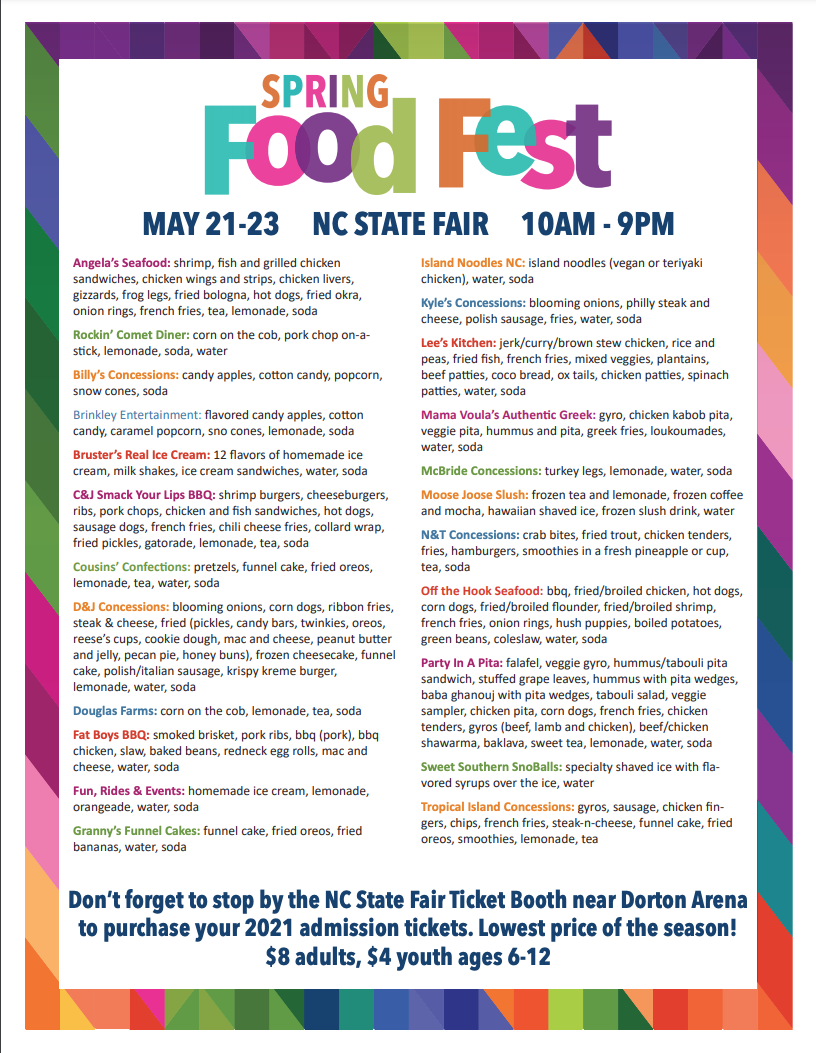 Don't forget to stop by the State Fair ticket booth just outside Dorton Arena to pick up your 2021 admission tickets at our lowest price of the season: $8 for adults, $4 for youth 6-12.
Enter the Fairgrounds at 
Gate 9 off Trinity Road 
and park in the midway area. Walk up the hill towards Dorton Arena and you can't miss the food vendors. Grab your favorites and head back home to enjoy your tasty treats!
This is a walk-up, take-out event. In accordance with Executive Orders from the Office of the Governor, face masks are required when social distancing cannot be maintained.
Some vendors may accept credit cards, but most will be cash-only.
An ATM is available on the east side of Dorton Arena.
Location Address:
4285 Trinity Road
Raleigh, NC 27607